Standard

December 11, 2018
Turmeric's Healing Roots
By Joshua Avritt, MS
            According to a 2012 survey put out by the Centers for Disease Control (CDC), 23 to 25 million people in the U.S. suffer from pain on a regular basis [1].  Additionally, chronic diseases such as depression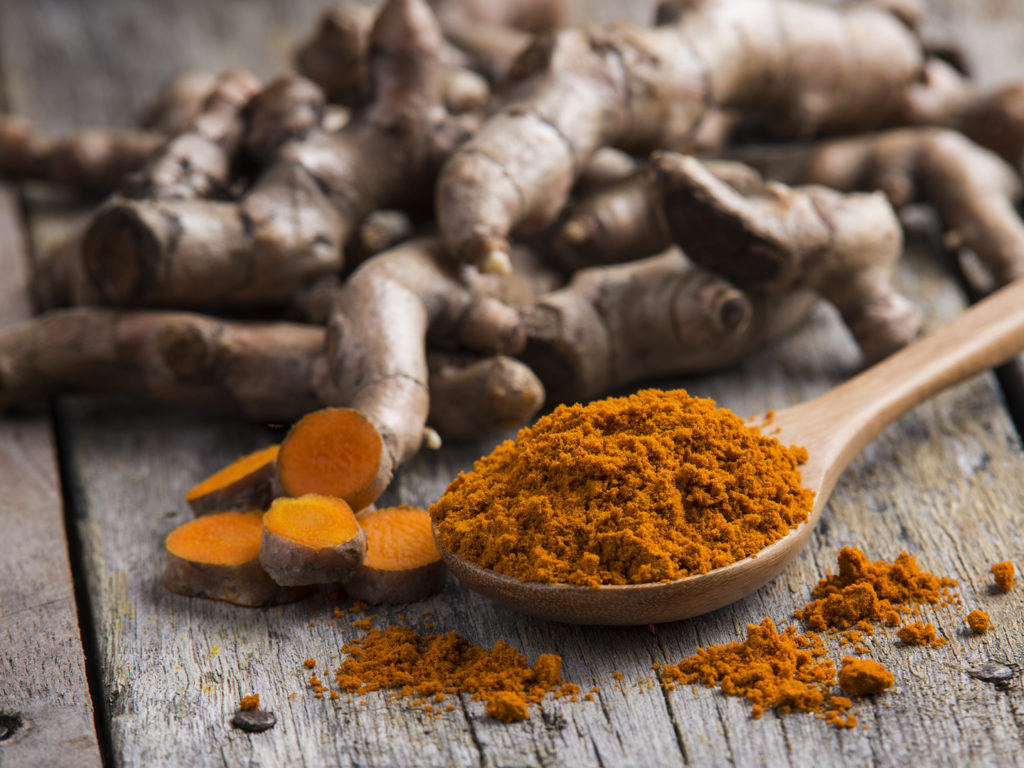 , heart disease, cancer, diabetes, arthritis, asthma, and stomach conditions are all on the rise [2].  Interestingly, virtually all of these health conditions stem from the same root problem: inflammation.  Now inflammation is an important part of our immune system.  It is needed to fight off infections, heal wounds, repair cellular damage, and grow tissues.  However, if inflammation tips out of balance due to many various factors (e.g. toxic eating habits, environmental toxins, chronic stress, unresolved emotional/psychological trauma, lack of antioxidants, etc.), then we increase the risk of developing one or many of these chronic diseases.  Western medicine will routinely treat these imbalances with multiple drugs that often come with black box warnings and/or debilitating side effects.  On the other hand, turmeric is a 4,000+ year-old powerhouse herb that is extremely safe and effective for treatment of pain, helps reduce inflammation at the cause, has virtually no known side effects, and aids to bring the immune system back into healthy balance.
What does the science say?
Scientific studies have shown that turmeric is just as effective or more effective than ALL of the following medical drugs:
More effective than ibuprofen for treating arthritic pain and inflammation [3]
Better than Prozac for treating major depressive disorder [4, 5]
As effective as atorvastatin for lowering cholesterol [6]
Better than corticosteroids for reducing inflammation [7-9]
Better than aspirin [10] and other NSAIDs for treating pain and inflammation [11]
As effective as Oxaliplatin (a chemotherapy medication) [12]
As effective as metformin for maintaining a stable blood sugar [13]
Other benefits of turmeric include: improved sleep, improved digestion, reduced risk of Alzheimer's disease, enhanced moods, and many others [14].
How should I take turmeric?
Nowadays, turmeric is widely available in many forms.  The majority of these supplement forms are as a "curcumin extract", which is just one of the many active ingredients in turmeric and the most widely studied one.  Nonetheless, each of the ingredients in turmeric has a synergistic effect, meaning that when taken together they are better absorbed and more powerful.  This is why research has shown that taking the whole turmeric root is better than just curcumin alone [15, 16].  However, taken on its own, turmeric is not easily absorbed [17], but the ingestion of black pepper or black pepper extract (piperine) has been shown to enhance the absorption and bioavailability of curcumin by up to 20 times [18-20].  Curcumin has been shown to be safe even at high levels, up to 8 g/day, with no short-term toxic effects [21].  A safe starting dose for turmeric (combined with black pepper) is 1,500mg per day in capsule form, and you can increase your dose from there as needed (1,500-3,000mg as a single dose replacement for acute pain).  I also recommend adding turmeric to your daily meals.  It is a wonderful addition to curries, soups, stir-frys, and even in smoothies, and it can be a powerful supplemental tonic herb to an antioxidant and nutrient-rich diet.
Be sure to discuss this food-based treatment with your physician before starting any regiment.
A great turmeric supplement I take every day (no personal affiliation whatsoever):
 Available HERE
References: